Welcome to the new and improved Alpha and Omega Wiki!
The
Alpha and Omega
resource that
anyone can edit
.
We are currently working on 150 articles about your favorite animated franchise.
Hello! This wiki is about the 2010 kids movie, Alpha and Omega. Our number one goal is to become the most popular source of Alpha and Omega in the worldwide web! We appreciate all good edits, as long as you don't spam. Also, please no fanfictions, unless you make it a blog. Join, edit, make friends, chat with fellow users, and a whole lot more, here at Alpha and Omega wiki!
We currently have 19 active users!
News
New Users(past week)
Character(s) of the Month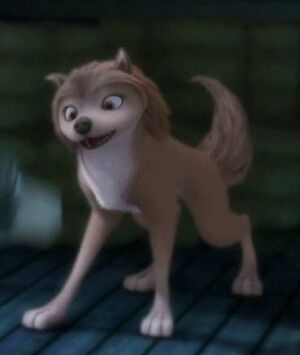 Kate is the deuteragonist of the Alpha and Omega franchise. She is Humphrey's mate, Lilly's older sister, Garth's sister-in-law, Winston and Eve's eldest daughter, and Stinky, Claudette, and Runt's mother. Learn more about Kate here!

Who should be the next character(s) of the month?